Emily's Story

Delegate Emily Brewer is a fighter for the values and principles of the Commonwealth of Virginia.  As a conservative, Emily fights for a more limited government, fiscal responsibility, and to protect your rights and liberties.
A Lifetime in Western Tidewater
Emily Brewer understands the concerns of families in Western Tidewater because she has spent a lifetime in the region.
She has a heart for community service and helping others. Emily currently serves on the Paul D. Camp Community College Foundation Board, where she fights to make sure the next generation has better education opportunities than the last.
Emily spends time across the region as a board member of Suffolk Business Women who work in Isle of Wight, Southampton, and Suffolk to raise money for various charities and nonprofit organizations.
Emily and her husband, Joey, are lifelong residents of Western Tidewater. They currently live in Holland, Virginia and attend church at Tucker Swamp Baptist Church.
Attracting New Jobs To The Region
Emily is a small business owner. She started her career training first responders, law enforcement, and public safety officials. Moving on to start her own marketing firm before starting her brick and mortar business.  She now owns and operates a small wine and craft beer shop in Suffolk.
Emily is committed to ensuring a future for the next generation. She has worked to keep taxes low, grow small business, and cut government red tape to make our region more competitive. Emily will continue to be a strong advocate for our farmers; supporting pro-small business policies and removing government barriers to create agriculture jobs.
Emily is committed to advancing policies that reflect the priorities of the Sixty-Fourth District.

Preserving Conservative Values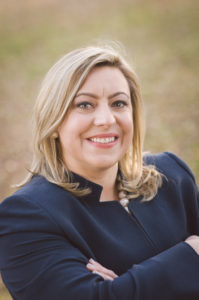 Emily Brewer will fight tirelessly to protect the values that our families hold so dear. As a member of the House Militia, Police and Public Safety Committee, Emily has been a staunch defender of our 2nd Amendment rights. She is a member of the National Rifle Association and the Virginia Citizens Defense League.
Emily was fortunate enough to have been adopted at just 10 days old. She has made adoption and foster care reform a top priority. Emily voted against expanding the failed Obamacare system and in Richmond, she will be a strong advocate for limited government.
Whether it is finding a safe home for victims of domestic abuse, visiting with veterans who need help at the local VA, or meeting the employees of a local small business, Emily is ready and willing to serve you.
As your representative in the House of Delegates, Emily strives to protect the values, principles, and ideals important to the Sixty-Fourth District of Virginia.