Delegate Emily Brewer is a fighter for the communities that she serves. In the General Assembly, Emily has worked to secure millions to expand broadband internet, championed workforce training initiatives that create good paying jobs, and has opposed burdensome regulations on our farmers and agricultural communities.
Emily has also defended law enforcement and opposed the soft on crime agenda that extreme progressives attempted to pass in Richmond. Emily will ALWAYS put the safety of our families and communities first.
Emily makes it a priority to combat inflation by supporting tax cuts for Virginia families. Emily voted to end the grocery tax, cut income taxes, and opposed the gas tax hike. Working families are struggling in todays' economy and she knows that you know how to spend your money best, not Richmond bureaucrats.
A Lifetime in Western Tidewater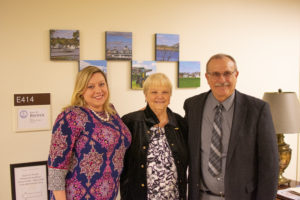 Emily Brewer understands the concerns of families in Western Tidewater and Southside because she has spent a lifetime in the region.
First elected to the 64th District in the House of Delegates in November of 2017, Emily represents the counties of Isle of Wight, Surry, and Prince George, and parts of the City of Suffolk. Emily lives in Windsor with her husband, Andrew, a law enforcement professional, and her family.  She currently serves on the House Appropriations Committee, House General Laws Committee, and is the Chair of the House Communications, Technology, and Innovation Committee.
As a member of the House, Emily also serves on several state boards and commissions. She was appointed by the Speaker to serve on the Joint Subcommittee for Health and Human Resources Oversight, the Joint Commission on Health Care, the Behavorial Health Commission, and is the State Chair for the Commission on Youth.
Attracting New Jobs To The Region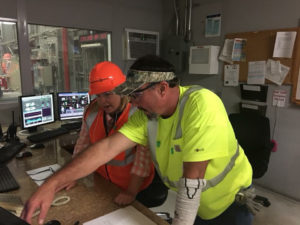 Emily is a small business owner. She started her career providing media training for public safety and government officials, before starting her brick and mortar retail business in Downtown Suffolk. 
Emily serves a founding member of the Virginia Future Caucus, whose goal it is to craft legislative solutions to the problems facing the next generation in Virginia. She has worked to keep taxes low, and was proud to vote to pass the second largest tax cut in Virginia history.
The Virginia Chamber of Commerce named Emily their "2018 Freshman Legislator of the Year" for her work in fostering a pro-business economy across the Commonwealth. Emily will continue to be a strong advocate for our job creators; supporting pro-small business policies and removing government barriers to create high paying jobs. In 2018, Emily was also given the Future40 Award, recognizing her as young professional who embodies the next generation of leadership in the public and private sectors.
In 2020, she was awarded the Emerging Leadership Award by the Sorensen Institute for Political Leadership.
Emily is committed to advancing policies that will create opportunity for the citizens of the Seventeenth Senate District.
Preserving Family Values
Emily Brewer has worked tirelessly to protect the values that our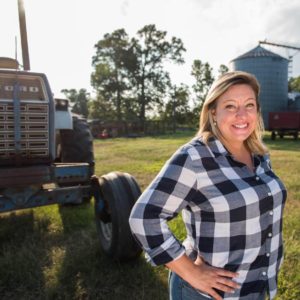 families hold so dear. As a child of adoption, Emily has made improving Virginia's adoption and foster care system her top priority. She has been a strong voice in the fight to protect the sanctity of life. View Emily's 2019 press conference on Governor Northam's comments surrounding partial birth abortions and her personal adoption story by clicking here.
Emily has supported healthcare reforms that offer more options to patients through the free market and actually make healthcare more affordable, like association health plans for farmers and small businesses and catastrophic health plans for the next generation. In Richmond, she will continue to be a strong advocate for the free market system.
Whether it is providing support through legislative action for victims of domestic abuse, providing support services for our veterans, or fighting for her constituents on the issues that matter the most, Emily is energized and ready to continue serving you!